Proyecto arquitectónico / Architectural proyect
Erick Pérez
Colaboradores / Proyect team
Sacnité Flores, Andres Renteria
Lugar / Location
Mazatlán, Sinaloa, México
Area / Area
894.83 m2
Año / Year
2013
Imágenes / Images
Eloisa Gaxiola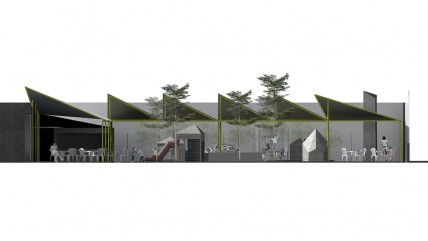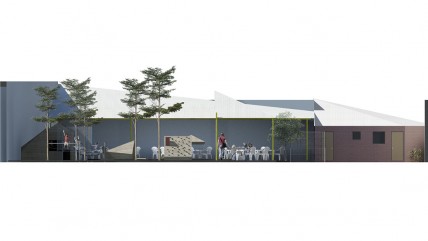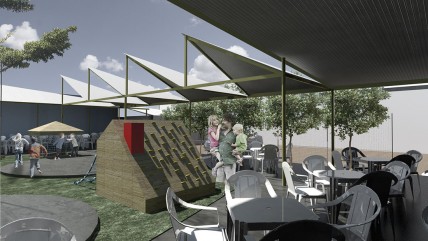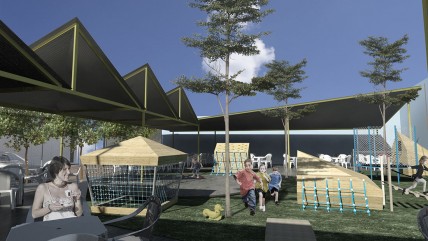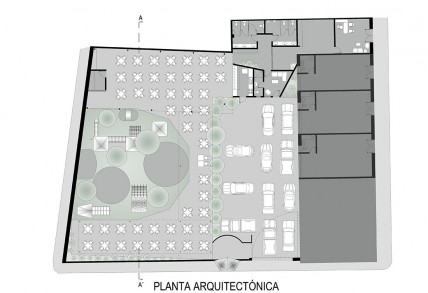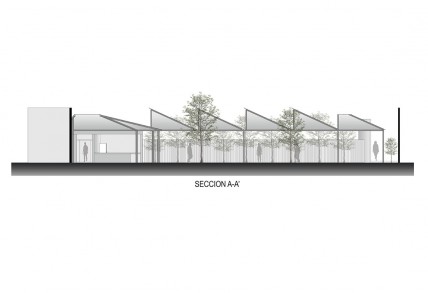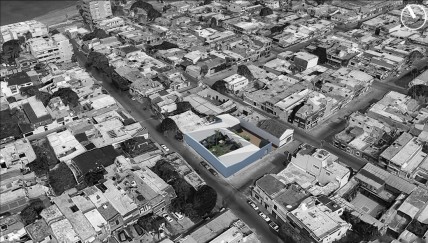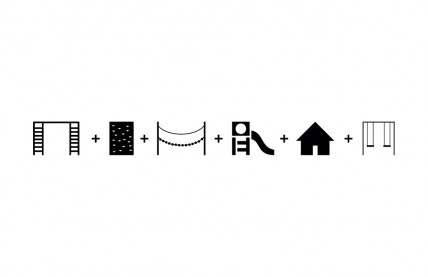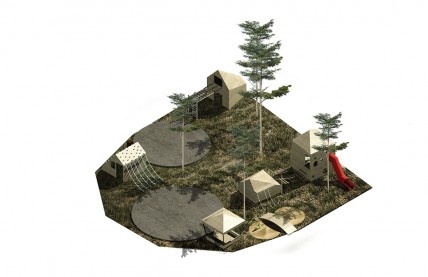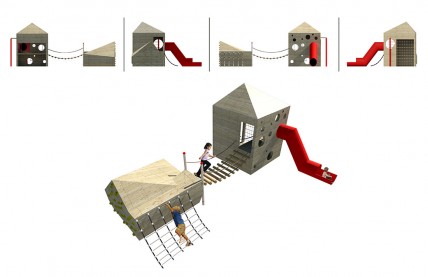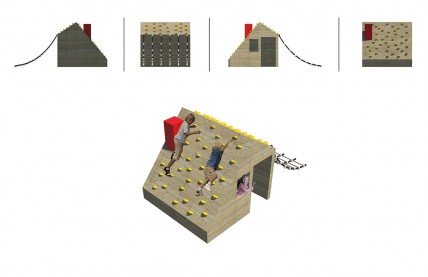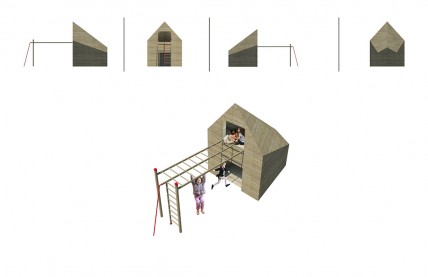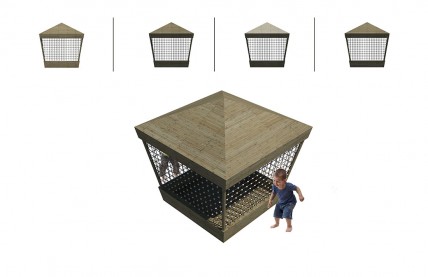 El encargo consistía en la recuperación de una vieja finca, con un gran patio colindando con dos calles del centro histórico. El nuevo programa consiste de un salón para fiestas infantiles. Se propone desarrollar una investigación a la par del proyecto arquitectónico para definir que características debería de ofrecer un espacio de festejo como este.
Se encontró que los niños disfrutaban mucho diferentes módulos o actividades en un mismo lugar. Así jugar, explorar, correr, escalar, sentirse protegidos fueron parte de las premisas de diseño.
La idea que le da el nombre al salón de fiestas es también la que define la geometría de sus cubiertas, "el papalote", como se le conoce en la región, es pues valorado como un bello juguete sumamente didáctico y divertido, que presenta el reto al niño de construir y entender como funciona la geometría, el equilibrio, la gravedad y el viento. Estos mismos retos y objetivos los tratamos de poner en practica con la solución de las cubiertas, que parten de una estrategia de protección al intenso sol tropical y a la vez de captación de vientos. Son un dispositivo que atrapa y redirige los vientos, ofreciendo ventilación natural.
También se diseñaron especialmente unos juegos que se pueden usar para escalar por fuera como refugio por dentro.
The commission consisted on the renovation of an old building  with a large courtyard adjacent to two streets of the historic center. The new program consists of a children's party place. It is proposed to develop a research alongside the architectural project to define which features should offered in a space of celebration like this.
 It was found that children enjoyed different modules or activities in one place. Playing, exploring, running, climbing and feeling protected, were premises for the design.
The idea that gives the name to the ballroom also defines the geometry of the canopies, «el papalote» (kite) as it is known in the region is a beautiful and fun toy thet is valued as highly educational, which presents the challenge to the kid to build and understand how geometry, balance, gravity and wind works. These same challenges and goals were put into practice with the solution of the canopies, which are based on a strategy to protect from the intense tropical sun, and capture wind. They are a device that captures and redirects the wind, providing natural ventilation. There are especially designed games also, that can be used to scale on the outside and as a refuge on the inside.